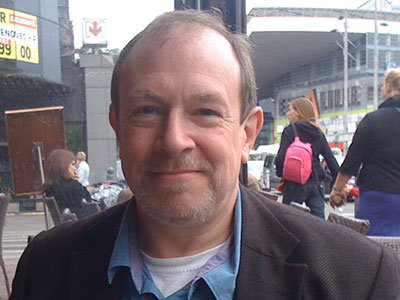 Derek Warby Artist Management was formed in the summer of 2007 to manage a range of leading ensembles. Active in professional music management since 1980, Derek Warby has worked with some of the world's most established musicians and is now privileged to look after the Amstel Saxophone Quartet, Auricle Ensemble, the Comberti-Cole Duo, Coull Quartet, Divertimenti Ensemble, Meraki Duo, Primavera Chamber Ensemble, Trio Goya, the Visontay-Kym Duo and the Zimro Trio, as well as Dutch jazz/swing violinist Tim Kliphuis and the comedy string quartet Graffiti Classics. Derek was also the General Manager of the Pro Youth Philharmonia, a training orchestra for advanced-level music students and young professionals between the ages of 22 and 32.
Derek's first professional job was as Concerts Officer for the Bournemouth Symphony Orchestra and Bournemouth Sinfonietta. He subsequently held positions at the National Centre for Orchestral Studies in London, Docklands Sinfonietta (later Sinfonia 21), contemporary music ensemble Lontano, period-instrument orchestra The Hanover Band, the Primavera Chamber Orchestra and Ensemble, the Orchestra of St John's and the European Union Youth Orchestra, often winning accolades for his fresh and audacious approach to programming; Derek has always championed unjustly neglected repertoire from all musical periods in concert programmes, as well as seeking-out promising new artists.
Derek Warby Artist Management is not just an artist agency – it is an arts management consultancy. Derek looks after many aspects of his clients' management beyond those normally practised by an agent. This provides a thorough, pro-active and more complete service for both clients and promoters wanting to engage artists.
Derek is currently working on an exhaustive catalogue of chamber music for ensembles from three to ten players and will be available through this site as a subscribed resource.
Through extensive experience in and understanding of the profession gained through more than thirty-five years, you can be confident that Derek Warby Artist Management will be able to offer you a complete service from the initial enquiry through to the final performance.